My name is Kristine, and I have a passion for dogs. Nero, my second dog, is the one who started this journey!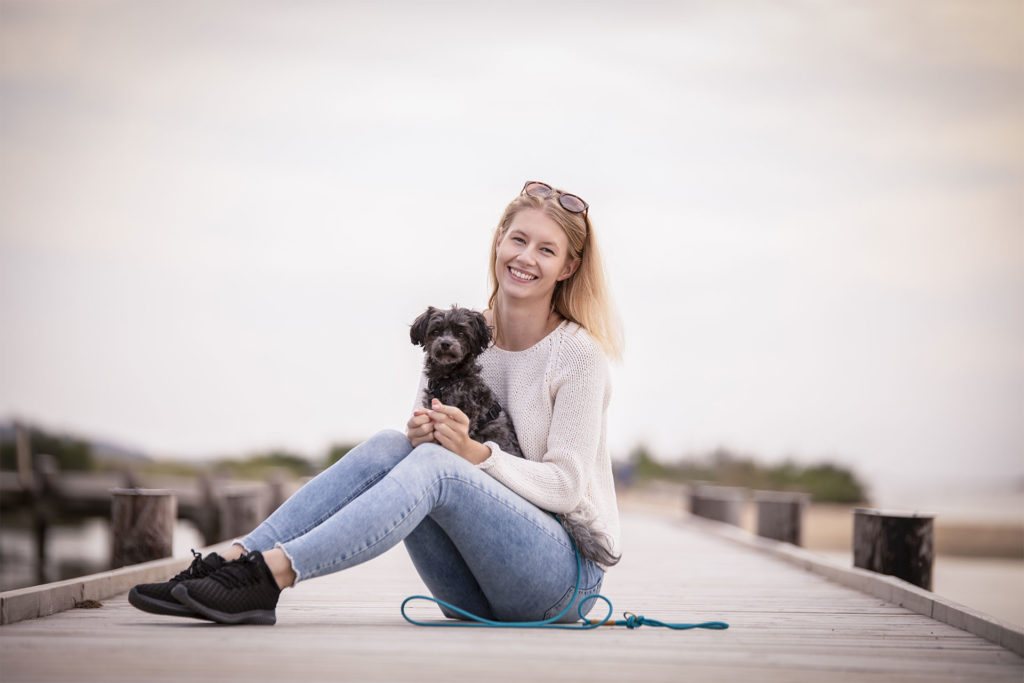 My Furbaby started as a small hobby where I tried to make a few different things for Nero. He is a small mix breed and I struggled to find dog gear that suited our everyday life. I made him a harness and a leash, and that was the start of this journey!
It pleases me when I see other people and dogs happy! That is why I want to offer unique products that gives you the little extra. I thought the pet gear in norwegian pet stores was much alike, and it is difficult to find something that fits. I want to change this!
Every single product is made by hand. I care about quality and functionality, and this is something I want you to see on our products. That's why I'm also very happy for feedback or a picture of your dog in his new equipment. 
As mentioned, I do focus on quality, therefore are all materials and new products carefully selected and tested before they are launched in our online store. I want you to be able to use my handmade products for a long time. 
In September 2020, I moved my production from the living room into a studio, and I opened my first showroom. A dream came true!
Unfortunately, I do not have ordinary opening hours, but I am happy to welcome your visit. Send me a message on our social media pages or an email, and we will arrange your visit.
Unfortunately, I do not accept visitors now due to the corona situation.
Address: Linnegrøvan 33, 4640 Søgne, Norway
Do you have any questions?
Send us an email